The following examples are bite-size courses to demonstrate the functionality of openelms.ai. These courses were built from a single line of text in under a minute. When purchased, courses will be able to be built of any size.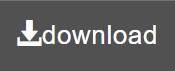 The course can be exported as a SCORM package for importing into your company's own systems.
The system will be launched at the end of Q1 2023, in the meantime sign up so you will be notified as soon as the system launches. It will be FREE for the production of one course per month.