Sell our elearning with your branding
Become a reseller of Open eLMS Catalogue.  You can start to distribute CPD accredited elearning within 24 hours.
We make this service free of charge to:
LMS Vendors
Training Providers
Education publishers
eLearning vendors
Getting started is easy.  Contact us for details of our Value Added Reseller Agreement including commission rates and terms of service.
A distributor account allows the distributor to primarily accomplish three things:
Demonstrate elearning
Sell and distribute elearning
Edit courses (change text, images, voiceover, languages etc.) for your clients
If you have a client interested in content send them your own branded version of the Learning Management System (that is if you are not distributing the learning on your own LMS). They can log in using the [Access Demo] link indicated…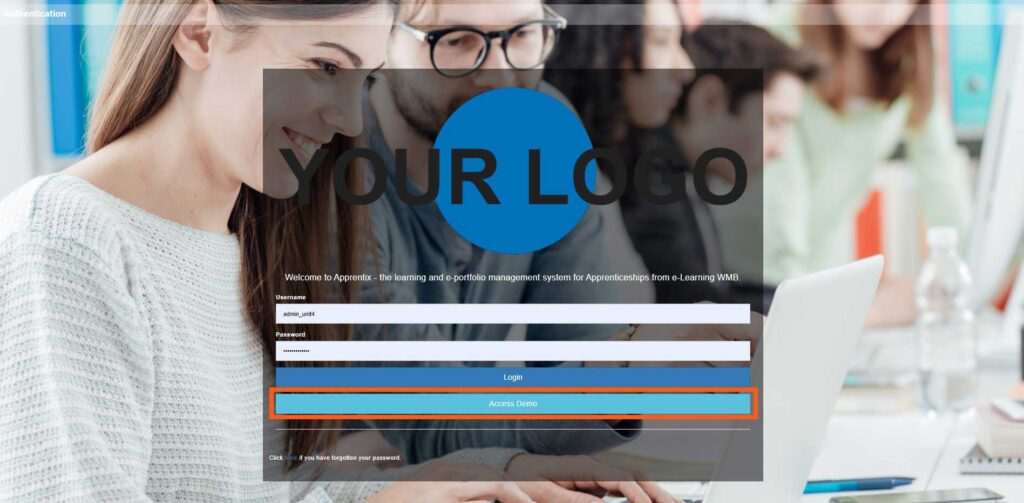 Once logged in, the prospective client can search the system looking for any courses in our system. This will be updated with latest courses when released.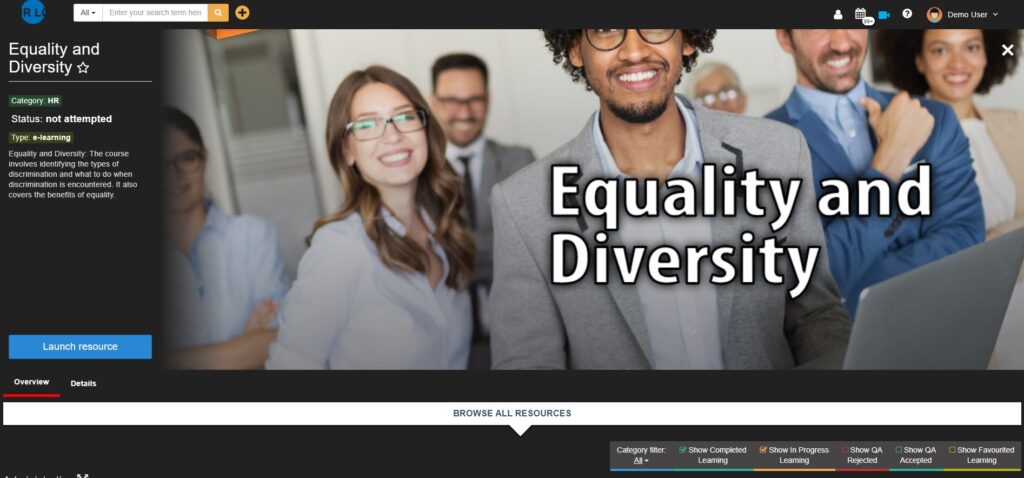 Data will NOT be recorded and the system will only play the first 5 screens of any given course. The user will then be faced with this message.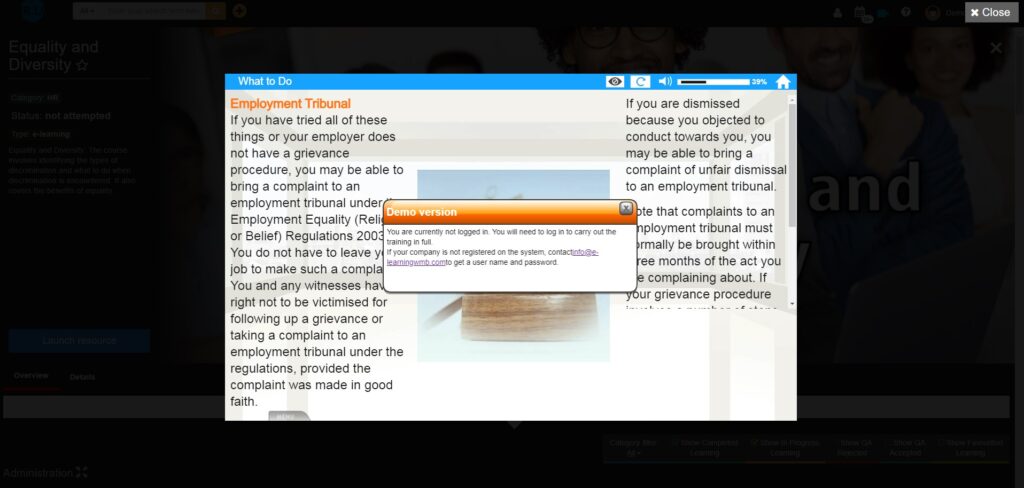 So you've sold your first course, the next step is to send it to your client for distribution or perhaps run it off your own LMS. If not using Open eLMS you will need to distribute the course.
This can be done by sending an elearning package file called a SCORM file – named after the SCORM v1.2 standard which the file conforms with. To do this login using the credentials supplied (contact Open eLMS for the user name and password.) Once logged in you can download and distribute any course by clicking on the distribution button at the top of the screen as shown below.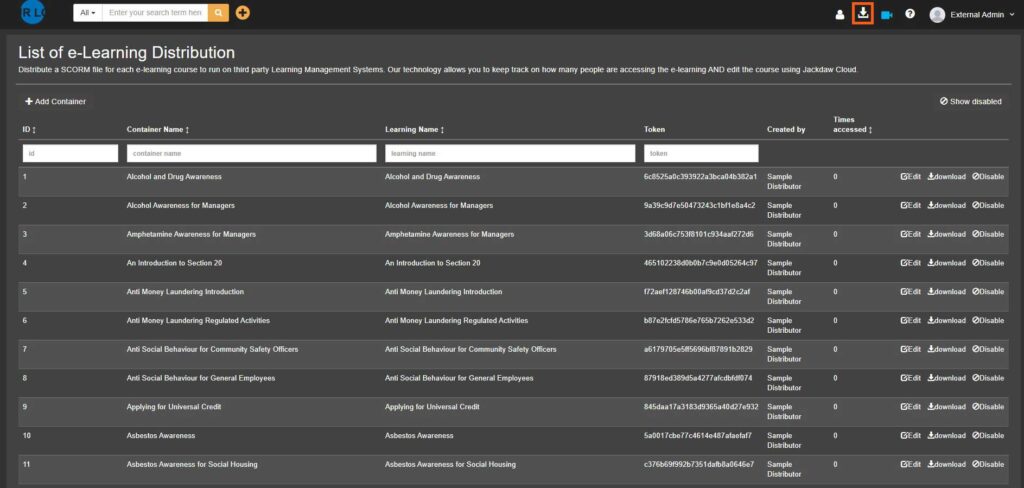 This list also includes statistics on usage so you can monitor course sales. To download the SCORM v1.2 package for each course, press the download button.

If you look inside this zip file you will find in the /images sub folder a thumb.jpg and promo.jpb which are the course title images used in Open Elms. These images can be used if you need thumbnails etc for a third-party learning management system.
The course description and learning aims can also be copied from our website of the following spreadsheet.
Any of the courses you sell can be edited for each client. This will give you the option of translating course content or adding customisations for each client.
This can be done by utilising the Open eLMS Creator software embedded into your distribution system. For further details on this, see the information on Open eLMS Creator