Open eLMS AI gives you the option to create eLearning using your own company's trained AI engine.  Simply upload documents (policies, procedures, training manuals etc.) and the AI will use this data to create eLearning customised specifically for your organisation.
The trained AI – provided by Open eLMS Chat – can power a number of additional business processes such as producing presentations, empowering chat engines or providing data for external IT systems.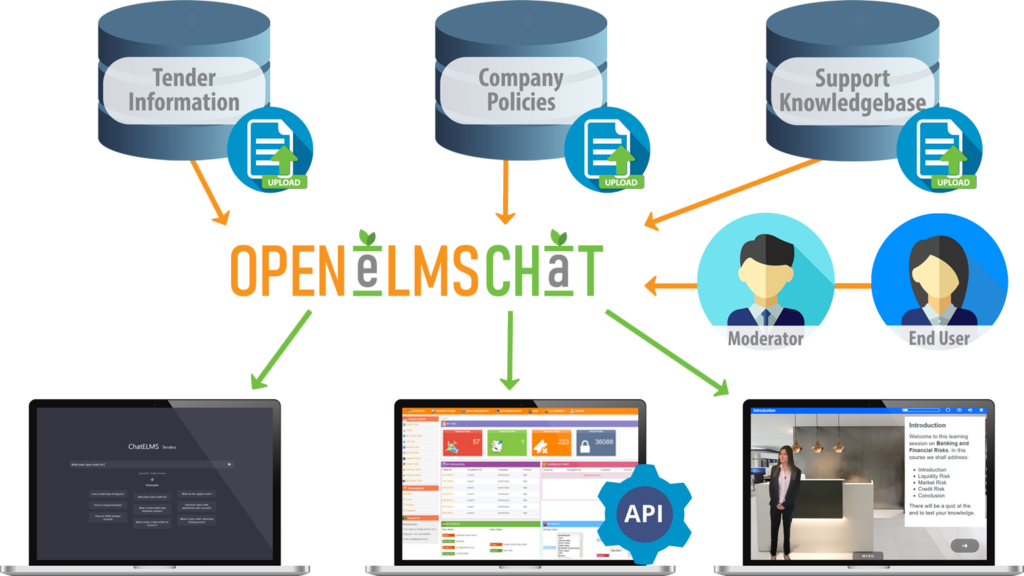 Contact us and we will show you how you can upload documents and create eLearning on any aspect of your organisation using Open eLMS AI.