Are you looking for a better way to teach remotely?

Open eLMS for Universities is an all-in-one learning solution that can store and manage the learning activity of every single pupil, throughout their learning journey. For learners, its as easy to use as Netflix, but underneath that interface is a powerful set of dashboards, customised for maximum usability for Tutors, Curriculum Developers, Administrators and Quality Assurers.
Open eLMS for Universities empowers you with the ability to manage every aspect of learning.
Open eLMS is intuitive to use since it has been designed around the unique needs of each user group. See below for a summary of the different interfaces and their functionality: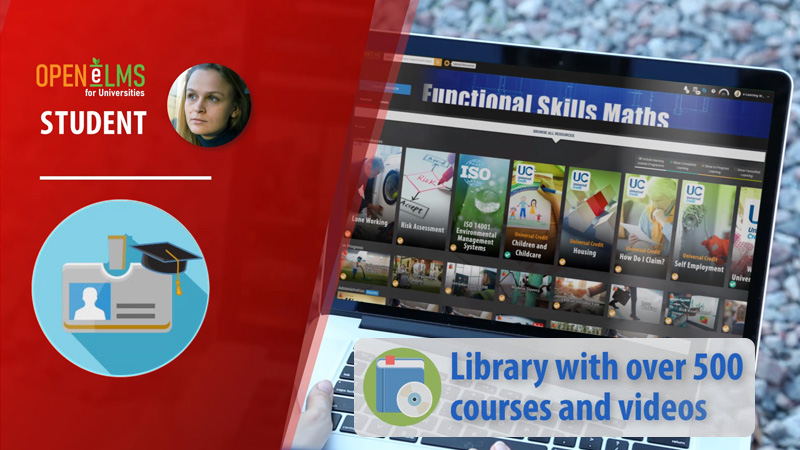 The Student interface is where learners access elearning and any other resources directly, through an easy to use, Netflix inspired interface.
As pupils complete learning tasks, be that elearning, videos or web resources, the system will keep a record of their work throughout the pupils lifetime at the school. This, combined with the ability to upload and submit their own work in a multitude of formats allows them to build a tailor-made revision tool for when the exam periods arrive.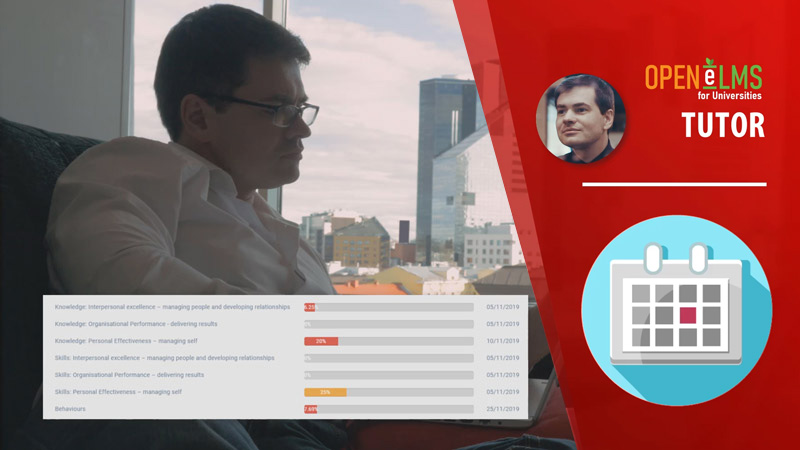 The Tutor interface displays easy to read dashboards and reports, allowing easy monitoring of class progress and pinpointing areas for improvement at the earliest instance. Pupils are automatically reminded of overdue tasks via email or SMS.
The ability to upload their own classroom tuition, whether that be presentation material or a recording of the lesson itself (using our Web Conferencing plugins) creates ample opportunity for learning to be reused on demand.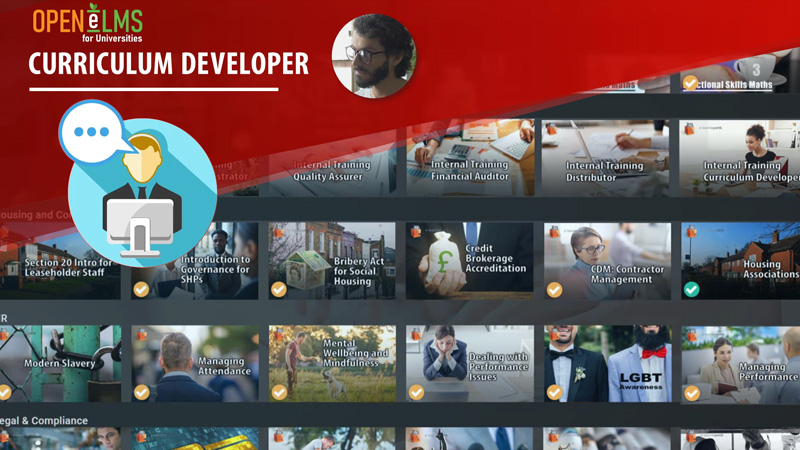 The Curriculum Developer has the ability to organise resources from a central library into lessons and courses. This pooled content can be easily arranged in to a fixed order of completion, and can automatically become available to learners on a schedule of your choosing – and students will be notified once that occurs.
Curriculum Developers can also create new elearning using the embedded Open eLMS Creator authoring software, or use the tool to create and assign quizzes that test Students' understanding of topics covered in lessons and courses.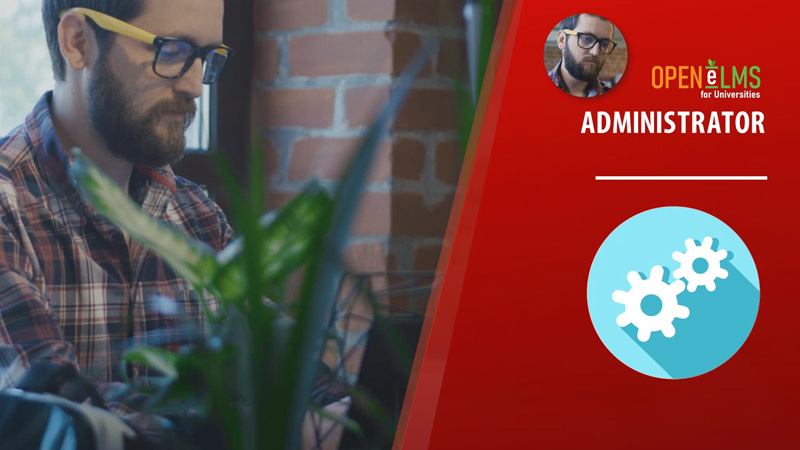 The Administrator has visibility of the entire system, with the ability to modify permissions, set defaults and import users.
The LMS can also act as a central hub, receiving existing data from alternative systems such as Google Classroom and Moodle – so you do not have to start from scratch.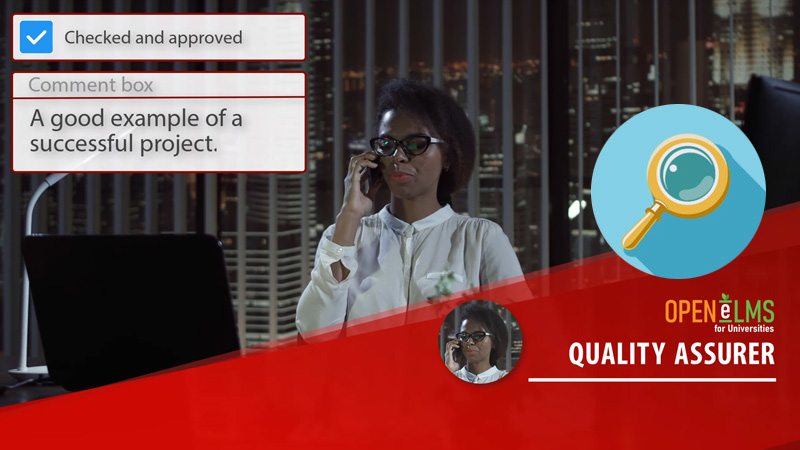 The Quality Assurer has the ability to evaluate learning resources on the platform, and communicate any feedback to Tutors via integrated Skype functionality.
This support video demonstrates the learner experience. This help video is available from the help button in the system.
Book a demonstration with one of our advisers
The foundation of the Open eLMS system is the Learning Management System (LMS). Open eLMS LMS can be purchased separately or part of much wider learning implementation.
At Open eLMS we appreciate you would like to try before you buy and as such we have a support team ready to take you through the system and set up a demonstration for you. We can also give you a quote for your organisation immediately over the phone.